I don't know about you but I was never one to layer on rings.. I always thought it looked tacky? Apparently... from what I keep seeing and reading, it IS the new thing to do. Thought I would share this with you in case you were behind.... like... me.. =( lol
"Layering rings is a huge look right now. Models such as Abbey Lee Kershaw (pictured here) can flawlessly pull this look off (probably because they work with high ticket stylists). Right we're hearing that stylists are inspired by the hippy, 70s movement; incorporating mood rings and cabochons wherever they can." http://stylebust.com/2010/04/14/layer-on-the-rings/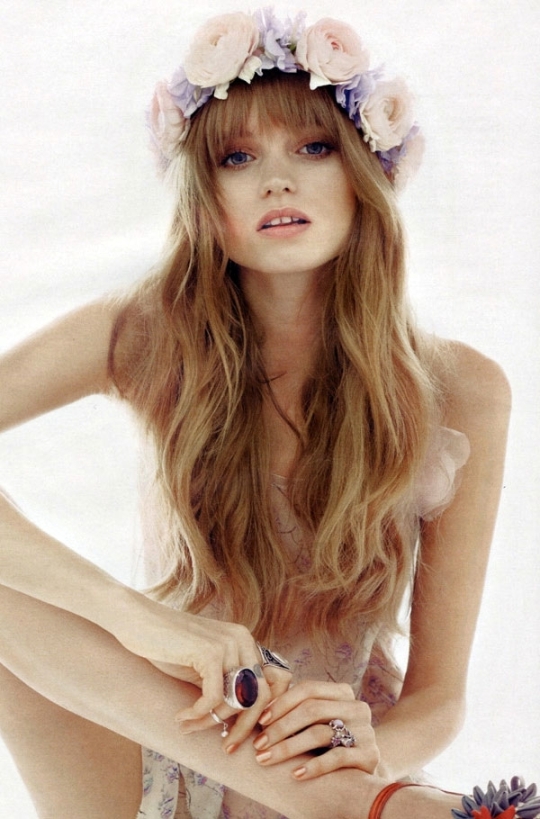 If you don't have a huge budget right now you can always get some pretty cheap cool rings at places like Forever 21, Target, JC Pennys...etc..
I came across this online, if you like Disney and cupcakes......
It's a Minnie Mouse Cupcake ring that is $3.50 form Japan... here is the www I found it at...
http://www.quixotic-us.com/index.php?main_page=product_info&cPath=2_16&products_id=258
I freaking LOVE LOVE LOVE LOVE this ring!!!!!!! It's a Betsey Johnson ring!
$36 at Nordstrom.com
Anyway, Just wanted to share that new little trend with ya!
Take Care!
*Michelle*